CQ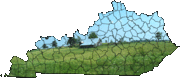 Link Transition Kentucky USA
Link Transition Kentucky USA is a space for those who seek a sustainable, local-scale implementation of the Transition Model.
Transition United States
TransitionUS.org is the coordinating hub for transition initiatives across the United States.
Les Squires and friends began building content and context for the transition movement on Ning Networks a couple of years ago. The movement began in the UK and quickly spread to the "colonies" here in the US, Australia and other places where the sun never sets. Transition United States | Ning.com became a major platform for the transition movement in the US. Now that Ning.com is becoming a pay site, Les is getting a little flack and people are wondering how to proceed. Les is working very hard to keep the costs down for local, regional and state social networks, receiving little or no support at all from the "official" transition network.
Transition Kentucky
TransitionNetwork.org