CQ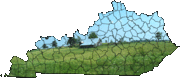 Link Transition Kentucky USA
[
]
Link Transition Kentucky USA is a space for those who seek a sustainable, local-scale implementation of the Transition Model.
Transition United States
[
]
TransitionUS.org is the coordinating hub for transition initiatives across the United States.
Les Squires and friends began building content and context for the transition movement on Ning Networks a couple of years ago. The movement began in the UK and quickly spread to the "colonies" here in the US, Australia and other places where the sun never sets. Transition United States | Ning.com became a major platform for the transition movement in the US. Now that Ning.com is becoming a pay site, Les is getting a little flack and people are wondering how to proceed. Les is working very hard to keep the costs down for local, regional and state social networks, receiving little or no support at all from the "official" transition network.
Transition Kentucky
[
]
Main coordinating hub: Link Transition Kentucky USA
User:CQ has registered Paducah as a "mulling it over" possibility. We are using local page, Paducah2020 as an initial vision statement and brainstorming wiki. Paducah2020.org is available for someone to register.
Kentucky currently has one "official" transition initiative recognized globally at TN | Sustainable Berea. Their main site is SustainableBerea.org. Kentucky Wikia article Berea.
TransitionNetwork.org
[
]
TransitionNetwork.org is the Earth-wide coordinating site for all Transition Towns and Initiatives.